---
Making Sparks Together - February 2019
Iron Clad Pledge

At ESAB, we're committed to putting customers first. That's why we've recently launched our Iron Clad Pledge. It's our commitment to you to keep total customer satisfaction at the forefront of everything we do.
How do we deliver on the Iron Clad Pledge?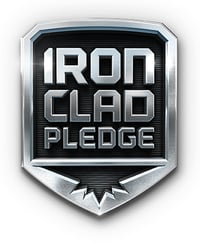 100% Satisfaction Purchase Protection
We want your customers to be completely satisfied with their ESAB purchase. If a customer is not happy within the first 100 days from purchase, we will make it right with a product replacement or complete refund. This guarantee gives customers extra peace of mind when choosing ESAB.
The Best Product Warranties in the Industry
ESAB is committed to delivering reliable, high-quality products. To keep this commitment to customers, we offer solid warranties across the entire ESAB family of brands, including:
Arc Equipment

Cutting and Gouging Equipment

Arc Accessories

Filler metals

PPE
Additionally, we have added new and expanded warranties on Victor® products. We have extended warranties from 5 to 10 years on Victor SR Series regulators and the 100 and 300 Series torches and handles that are featured in many of our most popular outfits, such as Journeyman®, Journeyman Select, Performer® and Contender® outfits. All Victor G Series regulators, as well as the 400 Series torches and handles, found in our Medalist® outfits, now have extended warranties from 5 to 7 years. Lastly, we are most excited about extending our warranty on all EDGE™ 2.0 series regulators to a LIFETIME Warranty.
To see our full list of product warranties, click here
---
Undeniable Talent. Unparalleled Creativity. Meet The ESAB Elite.
Last spring, we introduced you to our first class of the ESAB Elite – some of the industry's top welders – to show off their insane skills and builds. From a food truck fabricator in Texas to an epic furniture designer across the pond, this squad has it all. They're always sharing welding tips and tricks and the secret to their success.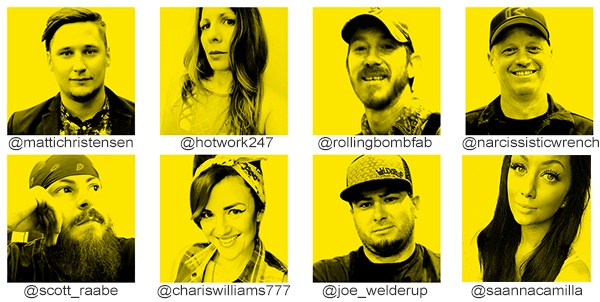 ---
We developed the first-ever ESAB University – a series of welding courses provided attendees with a once-in-a-lifetime experience with some of social medias most influential educators. This ESAB-exclusive event from FABTECH 2018 was taught by Jody Collier from Welding Tips and Tricks, Bob Moffatt from Weld.Com and Ian Johnson from Big Tire Garage.
All of their courses and a special must-hear industry panel discussion were recorded and can be viewed here.

---
We know you do great work! Tell us about the metal masterpieces you've created with ESAB or Victor products.
Send your story and details along with photos to marketing@esab.com.
---
Throughout the year, ESAB partners with popular manufacturing publications to discuss application techniques, breakthrough products and current industry trends. Check out our articles for January 2019:
---
Follow ESAB on social media for the latest on product news, tips and giveaways.
---
1-800-ESAB-123
(1-800-372-2123)
Online: Contact ESAB