---
Making Sparks Together - September 2019
---
Learn from the Experts at FABTECH
ESAB University is returning for FABTECH 2019 in Chicago – and this year we're working in collaboration with Weld.com to bring you more tips and techniques from top welding instructors.
Register for your chance to win a VIP spot in the course of your choice here.
---
The ESAB Elite Add New Members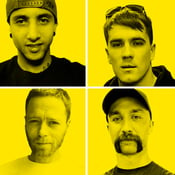 We've added more talent to the squad.
Bruno Kochan (@kochan_welder), Joe LaRoche (@the_metal_surgeon), Niall Menzies (@niallmenzies) and Sam Hackman (@sam.welds) are bringing their talent and expertise to our team that features some of Instagram's most popular welders.
Meet the squad here.
---
FourWheeler Premiering this Fall
Ian Johnson is returning to TV with the toughest all-terrain vehicles you've ever seen. FourWheeler premieres September 28 on Discovery's MotorTrend channel.
If you're serious about working on vehicles for offroading, this is the show you need to add to your Saturday morning schedule. Ian will share his metalworking skills and experience as he walks through the welding and fabrication of custom crawlers, buggies, diesels and 4x4s.
Ian will be using some of his favorite ESAB welding and cutting equipment for these builds, including Rebel, Cutmaster 60i, Victor Journeyman EDGE 2.0 outfits and the SENTINEL A50 welding helmet.
Get all the details on FourWheeler and sign up for exclusive content here.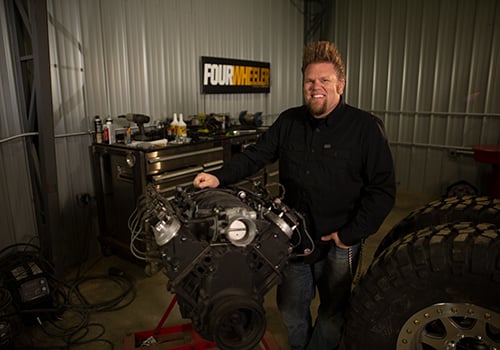 ---
Are you fabricating awesome pieces of weld art or working on incredible builds? We want to see your work! Join in the conversation and share photos or videos on Instagram using #whyiesab. You could see your masterpieces shared with the welding community!
Please keep in mind that we love to see pictures and videos of people using ESAB equipment for their projects, but we cannot repost anything that does not feature proper PPE and necessary safety precautions.


---
Throughout the year, ESAB partners with popular manufacturing publications to discuss application techniques, breakthrough products and current industry trends. Check out recent articles:
---
Follow ESAB on social media for the latest on product news, tips and giveaways.
---
1-800-ESAB-123
(1-800-372-2123)
Online: Contact ESAB