---
Making Sparks Together - December 2019

---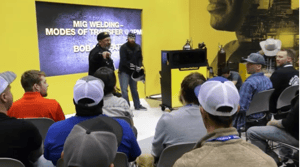 New ESAB University Videos
The latest ESAB University videos are now available on the ESAB YouTube channel!
We partnered with Weld.com during FABTECH 2019 for seven courses on popular fabrication topics like welding basics, gas cutting basics and D1.1 Test Techniques. These courses feature instruction, demonstration and Q&A sessions. Instructors include Bob Moffatt, Jason Becker, Ian Johnson and our ESAB Elite squad.
Watch here.
---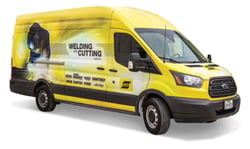 ESAB On the Road
Get a hands-on look at the latest welding and cutting solutions from across the ESAB family of brands.
ESAB On the Road events are your opportunity to learn, try and experience our powerful lineup of equipment and products from Victor, Thermal Dynamics, Tweco, Arcair and Stoody.
Get a sneak peak here.
---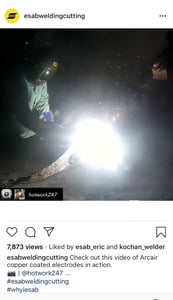 What Have You Welded Lately?

Are you fabricating awesome pieces of weld art or working on incredible builds? We want to see your work! Join in the conversation and share photos or videos on Instagram using #whyiesab. You could see your masterpieces shared with the welding community!
Please keep in mind that we love to see pictures and videos of people using ESAB equipment for their projects, but we cannot repost anything that does not feature proper PPE and necessary safety precautions.


---
In Case You Missed It

Throughout the year, ESAB partners with popular manufacturing publications to discuss application techniques, breakthrough products and current industry trends. Check out recent articles:
---
Get Social With ESAB

Follow ESAB on social media for the latest on product news, tips and giveaways.
---
Contact Us

1-800-ESAB-123
(1-800-372-2123)
Online: Contact ESAB