WIN ONE OF TWO $20,000 ESAB SHOPPING SPREES FOR YOUR SCHOOL!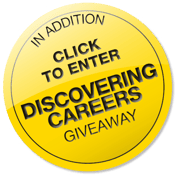 Six schools are moving on to Phase 2 of the ESAB WeldItForward Student Contest. Renowned artist Albert Paley and Jesse James of Monster Garage fame announced the semi-finalists live from FABTECH 2017. See a video of the entire announcement here.
Congratulations to the following students and schools for their winning essays:
Jesse James and Albert Paley announcing the
semi-finalists of the Weld It Forward contest
at FABTECH 2017.

Madelynn McClester—Carroll County Career and Technology Center in Westminster, Maryland. Read essay.


Michael Hill—Kutztown Area High School in Kutztown, Pennsylvania. Read essay.


Jared Massic—Maple Mountain High School in Spanish Fork, Utah.
Read essay.


Jeff Oliver—Pickens Technical College in Aurora, Colorado.
Read essay.


Bryce Cacho—San Bernardino Valley College in San Bernardino, California. Read essay.


Patrick Neader—Shawnee Community College in Equality, Illinois.
Read essay.


Stay tuned to welditforward.com and the ESAB Facebook page over the next few months to see pictures and updates from Phase 2 of the contest.
For a chance to win ESAB SWAG, visit our Discovering Careers in Metalworking Giveaway. A new winner will be chosen each month!
---
PHASE 1: ORIGINAL ESSAY. (Now Closed)
Semi-Finalist Schools: Six semi-finalists (3 high schools, 3 post-secondary schools) will be chosen through the essay contest phase. Each of the six semi-finalist schools participating in the "Weld It Forward" Team Metal Fabrication Project will be awarded an equipment package with a value of more than $6,900!
*ESAB Wire Package to include: Aristorod 12.50, Sureweld 6010 & 6013, Atom Arc 7018 Acclaim, Dual Shield 710X-M (specific wire selection subject to change).
---
PHASE 2: METAL FABRICATION PROJECT. (November 13 – March 9, 2018.)

Project Details: Along with the equipment package, ESAB will ship each semi-finalist school identical project kits containing an assortment of metal shapes and components, all of which must be integrated into a fabricated project using some or all of the ESAB equipment provided. Students may use supplementary metal and equipment. Show more