Enter our Monthly Giveaway For Your Chance at an Amazing Swag Bag and to Discover Careers in Metalworking!
When you cross a bridge, you probably don't think about the workers who make sure it doesn't collapse under the weight of the people and cars that pass over each day. The metalworkers who help build bridges come from many different careers and are responsible for constructing some of the strongest structures on the planet.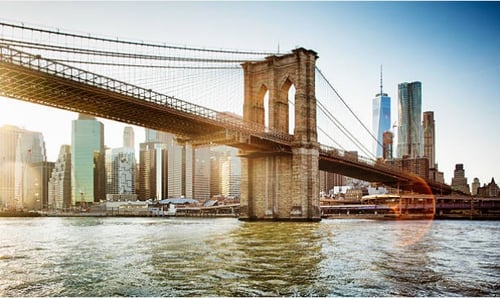 Metal Mentors is helping students discover the rich opportunities available in metalworking by highlighting the jobs that are necessary to produce items we all recognize. Check out some of the career possibilities below, and select your favorite for the chance to win a swag bag. You can also visit the AWS website to connect with educational, scholarship and career opportunities.

Different items and careers will be featured regularly, so check back often!
---
Bridge Surveyor — Bridge surveyors work in both the shop and field to ensure all pieces are exactly measured and fit perfectly. They evaluate the pieces that are assembled and welded together before reaching the bridge location to make sure everything comes together on-site. AWS.
Structural Welder — Structural welders are some of the most experienced in the industry. Many pieces are welded before being transported to the construction site. Structural welders also complete final welds on the finished product and make repairs as needed. AWS.

Certified Welding Inspector — The CWI on a project is in charge of visual inspections to ensure that each welded joint is able to handle the high stress of vehicles. CWIs hold endorsements to show expertise in material and design, fabrication and inspections required for bridge construction. AWS.

Iron and Steel Worker — Ironworkers build the framework for bridges. This involves constructing and installing materials like columns and cables to support the structure. Ironworkers also conduct repairs to make sure older bridges continue to meet safety standards. AWS.